The Hudson Market on Main offers powerful sandwich flavor at an affordable price. We also feature a salad bar filled with fresh, locally-sourced produce, so you can refuel with the best that Nyack has to offer.
While you wait for your food to be prepared, we encourage you to shop around the store, which is stocked with packaged foods and home goods produced by various New York small businesses. 
5 N Broadway, Nyack, NY 10960
Wed – Sun
11 am – 7 pm
The Hudson Market on Main features a state-of-the-art teaching kitchen and a demonstration theater that can be rented to host various events and support corporate usage. In order to reserve the space, please contact Mark Davidoff, Director of the Hospitality & Culinary Arts Center, by phone at (845) 875-7571.
COMMUNITY EVENTS & CULINARY CENTER
FOOD ENTHUSIAST PROGRAM
Join us for evenings filled with great food and good company. Snacks are provided upon your arrival and you get to take the food you make home with you.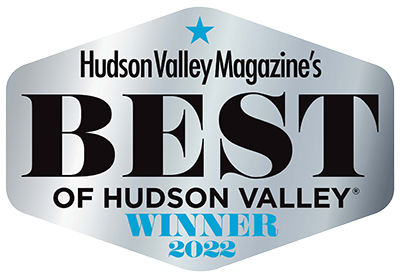 Love love love. Everyone here is awesome from Dawn and the staff in the front to Frank and the cooks in the back. They know their customers by name, they remember what you like and how you like it, it's clean inside, prices are good and not to mention the food is delicious.
The food here is really good but what I like most of all is the soft serve ice cream. This is another one of the places I will go out of my way to get a soft serve with tons of sprinkles!! Their to go family meals are absolutely wonderful too! I would definitely recommend anyone!
I just finished eating the BEST chicken cutlet sandwich. So fresh, so delicious! Every component of the sandwich was amazing. The incredibly breaded chicken cutlet, the roasted red pepper, the lettuce and the baguette. INCREDIBLE! Let me not forget to mention the store made potato chips. DELICIOUS! The couple that served me were so courteous! The atmosphere was meticulously CLEAN! I highly recommend! I'll be back. Ty for an astonishing lunch!!!
The food is amazing and it's the perfect place to catch up on morning emails with some coffee using their free WiFi. I love the breakfast burrito, tomato soup & corned beef. Also, their cold brew is so much better than Starbucks.
Delicious!!! We came here for the first time today. We ordered sausage, egg and cheese on a croissant. Amazing! The croissant was soft, the cheese was melted and the eggs and sausage were cooked perfectly. The store is super cute and look forward to coming back next time I need coffee, cookies, hot sauce or healthcare items!
The hot food here is outstanding, but more importantly so is the service and the staff! They have been aces since my very first time here. I love their hot meals to go, usually consisting of chicken, a side, and vegetables. When their salad bar is open, it is excellent. Their sandwiches look delicious. And their baked and packaged desserts are high quality. I definitely recommend Hudson Market on Main and am proud to support a valuable business like this in our community.
Contact Info
Mark Davidoff, Director of the Hospitality & Culinary Arts Center
845-875-7571
[email protected]
Hours of Operation
Wed – Sun: 11:00 am – 7:00 pm