Get Ready For What's Next
Rockland Community College offers a safe, supportive learning environment for thousands of students from diverse backgrounds. Our affordable tuition and commitment to career readiness makes RCC the "first choice" for students and parents.
Rockland Community College, a State University of New York, provides an affordable education to students who want to save upwards of $100,000 on their degree by starting at RCC and transferring to outstanding four-year colleges. Our award-winning faculty works closely with students to ensure their success, and we have numerous student services to help students meet their goals.
Rockland Community College is fully committed to creating a diverse and equitable environment for all students. The College was selected as a 2021 and 2022 Higher Education Excellence in Diversity (HEED) Award winner from INSIGHT Into Diversity magazine, the nation's oldest and largest diversity-focused publication in higher education. RCC is also proudly designated by the U.S. Department of Education as a Hispanic Serving Institution (HSI). With about 30% of the student population identifying as Hispanic, RCC celebrates Hispanic culture, and all cultures, and works to promote, support, and provide specialized programming for students.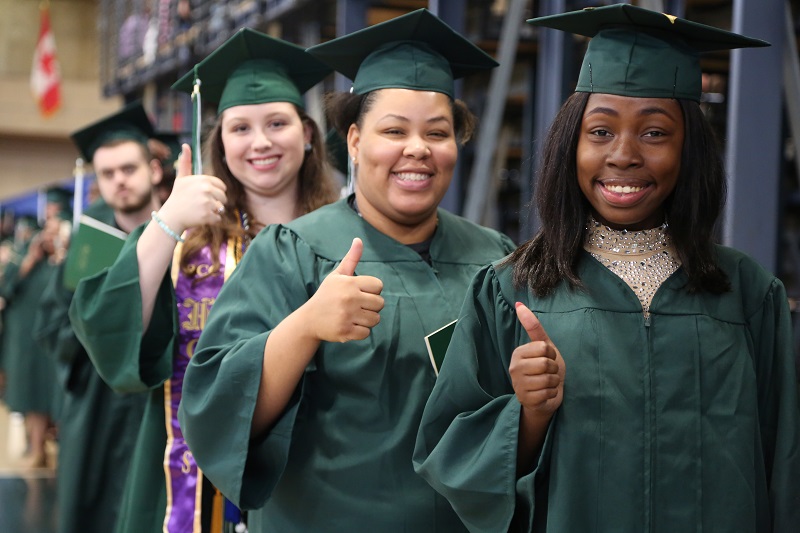 The culmination of hard work, progressive thinking, the will to transform the community, and the bravery to make radical change, converted an old almshouse on 26.5 acres of cabbage, tomatoes, and grapes into an institution that promised to make higher education accessible to all. It all started with a vision; a vision to open the doors of education to all who have a passion for learning and making social impact; the vision to turn a farm, an almshouse and a barn into a beacon of change in the community.
We continue to create an impact by implementing new programs–Career Skills Academy, giving people the opportunity to start, enhance or change their careers, and the launch of Academic Schools through the Guided Pathways initiative, reshaping the entire academic structure of the College. Turning apple orchards into iMac classrooms and cabbage farmlands into 3D-printing facilities, we are part of an unwavering legacy of change that will continue to transform the lives of an entire community for years to come.
Just 25 miles outside of New York City, RCC is located in the heart of Rockland County with three extension centers conveniently positioned around the Hudson Valley region.
President
With the core mission of the College in mind, our President is the visionary of the institution who is responsible for creating goals and guiding our senior leadership and community in their mission to fulfill those goals.
Senior Leadership
Our senior leadership is essential for planning and designing what the student experience will be at RCC. Our senior leaders are here to guide and inspire faculty and staff in every endeavor.
Board of Trustees
The Board of Trustees is an appointed group of officials, and a student trustee elected annually, who evaluate the management of the institution and certify operations for the major stakeholders of the College.