Hispanic Heritage Month -
Unidos
Welcome to Hispanic Heritage Month at RCC
The growth of the Hispanic population in the U.S. has expanded in recent decades. Hispanics now make up the largest racial or ethnic minority group in the U.S. With that growth has come the emergence of Hispanic Serving Institutions. Hispanic Serving Institutions (HSIs) are defined as accredited, degree-granting, public or private nonprofit institutions of Higher Education with 25% or more total Hispanic undergraduate student enrollment. The Hispanic Association of Colleges and Universities reported that in 2021 there were 569 Hispanic Serving Institutions across the nation, which includes Rockland Community College. The main goal of HSIs is to provide academic support and diverse educational programs for their students.
As an HSI, Rockland Community College is proud to celebrate the history and culture of the Latinx community. Hispanic Heritage Month is from September 15 – October 15. Over 20 countries are represented within the Latinx culture. The month-long celebration allows us to honor our individual traditions while also recognizing what makes us similar. The 2022 Hispanic Heritage Month national theme is Unidos: Inclusivity for a Stronger Nation. This year's theme reinforces the need to ensure diverse voices and perspectives are welcomed in decision-making processes; therefore, helping to build stronger communities and a stronger nation. The Hispanic Heritage Month Committee is proud to provide the RCC community with an array of in-person and virtual activities for the month, such as:
Fall Fest Kickoff Event
Faculty Events
Guest Speakers
Student vs. Staff Kickball Game
Latinx Leadership Conference
Somos El Futuro Club Meet and Greet
Movie Night
Weekly Newsletter
Community Service Event
Themed Mural Painting
Latinx/Hispanic Literature Celebration
Sporting Events
2022 Hispanic Heritage Month Events
All events are free and open to the public unless otherwise noted.
In celebration of Hispanic Heritage Month please stop by the library to view an informative display recognizing Hispanic & Latino Culture, History, and Heritage. The display will be available from 9/29 until 10/15. An accompanying digital guide can be accessed through our online portal. If you are interested in checking out one of these items after 10/15, please see the front desk, thank you.
2022 Hispanic Heritage Month Co-Chairs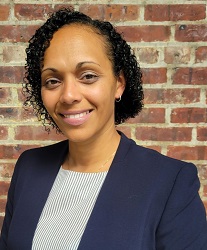 2022 Hispanic Heritage Month
Planning Committee
Members
Dr. Suzanne Hickey
Magdalena (Maggie) Cohen
Ian Pena
Inez Rivera
Yonaira Sanchez
Yaritza Santana
Susanna Santiago
Jason Tomlinson
Elizabeth Troutner
Student Representatives:
Taylor Morales