Hispanic Heritage Month - Prosperity, Power, and Progress
Welcome to Hispanic Heritage Month at RCC
As the Hispanic population in the U.S. has grown significantly in recent decades, Hispanics now constitute the largest racial or ethnic minority group in the country. This demographic shift has given rise to the prominence of Hispanic Serving Institutions (HSIs). These institutions, defined as accredited, degree-granting, public or private nonprofit higher education institutions with 25% or more total Hispanic undergraduate student enrollment, play a crucial role in providing academic support and diverse educational programs for their students. In 2023, there are 678 HSIs nationwide, including Rockland Community College.
As an HSI, Rockland Community College takes pride in celebrating the rich history and culture of the Hispanic community. Hispanic Heritage Month, observed from September 15th to October 15th, encompasses the diverse traditions of over 20 Hispanic countries. This month-long celebration allows us to honor our unique heritage while also acknowledging the shared values that unite us. Hispanic individuals have made significant contributions to the development of the United States, and this heritage month provides an opportunity to recognize and celebrate those contributions.
The national theme for Hispanic Heritage Month in 2023 is "Prosperity, Power, and Progress." This theme underscores the importance of celebrating the achievements, influence, and advancement of the Hispanic community. It highlights the prosperity that Hispanic individuals and communities have brought to the United States, their growing power as contributors to society, and the progress they continue to make in various fields.
The Hispanic Heritage Month Committee at Rockland Community College is enthusiastic about presenting a diverse array of activities throughout the month that align with this theme. These activities will provide opportunities for our community to come together, learn, and celebrate the prosperity, power, and progress of the Hispanic community within our institution and beyond.
A medida que la población hispana en los Estados Unidos ha crecido significativamente en las últimas décadas, los hispanos ahora constituyen el grupo racial o étnico más grande del país. Este cambio demográfico ha dado lugar al surgimiento de las Instituciones que Sirven a la Comunidad Hispana. Estas instituciones, definidas como instituciones de educación superior acreditadas, con otorgamiento de títulos, públicas o privadas sin fines de lucro, con un 25% o más de inscripción de estudiantes hispanos de pregrado, desempeñan un papel crucial al proporcionar apoyo académico y diversos programas educativos para sus estudiantes. En 2023, hay 678 Instituciones que Sirven a la Comunidad Hispana en todo el país, incluyendo Rockland Community College.
Como una Institución que Sirve a la Comunidad Hispana, Rockland Community College se enorgullece de celebrar la rica historia y cultura de la comunidad hispana. El Mes de la Herencia Hispana, observado del 15 de septiembre al 15 de octubre, abarca las diversas tradiciones de más de 20 países hispanos. Esta celebración de un mes nos permite honrar nuestra herencia única al tiempo que reconocemos los valores compartidos que nos unen. Los hispanos han realizado importantes contribuciones al desarrollo de los Estados Unidos, y este mes de la herencia brinda la oportunidad de reconocer y celebrar esas contribuciones.
El tema nacional para el Mes de la Herencia Hispana en 2023 es "Prosperidad, Poder y Progreso". Este tema subraya la importancia de celebrar los logros, la influencia y el avance de la comunidad hispana. Destaca la prosperidad que los individuos y comunidades hispanas han aportado a los Estados Unidos, su creciente poder como contribuyentes a la sociedad y el progreso continuo que siguen haciendo en diversos campos.
El Comité del Mes de la Herencia Hispana en el Rockland Community College está entusiasmado con presentar una variada serie de actividades durante todo el mes que se alinean con este tema. Estas actividades brindarán oportunidades para que nuestra comunidad se reúna, aprenda y celebre la prosperidad, el poder y el progreso de la comunidad hispana dentro de nuestra institución y más allá.
2023 Hispanic Heritage Month Events
In celebration of Hispanic Heritage Month please stop by the library to view an informative display recognizing Hispanic & Latino Culture, History, and Heritage. The display will be available from 9/29 until 10/15. An accompanying digital guide can be accessed through our online portal. If you are interested in checking out one of these items after 10/15, please see the front desk, thank you.
2023 Hispanic Heritage Month Co-Chairs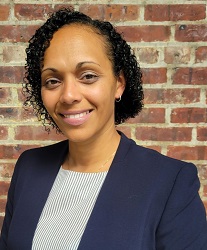 2023 Hispanic Heritage Month
Planning Committee
Members
Maggie Cohen
Dr. David Lucander
Said Lamhaouar
Ian Peña
Edwin Rivadeneyra
Yonaira Sanchez
Yaritza Santana
Ydania Santos
Jason Tomlinson
Elizabeth Troutner